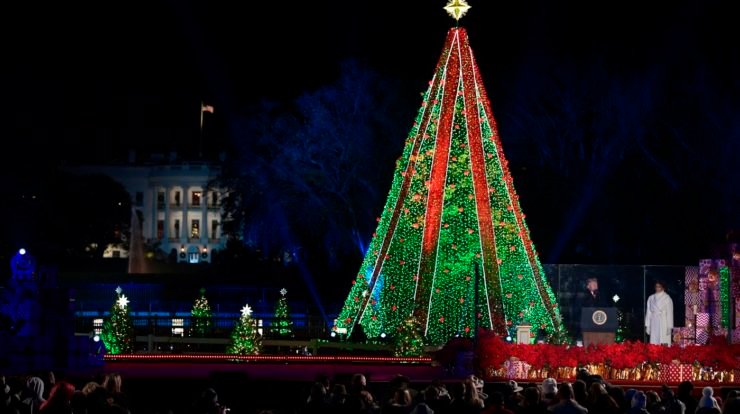 President Donald Trump drove a commencement for the lighting of the National Christmas Tree on Wednesday, and first woman Melania Trump hit the change to enlighten the decked-out spruce in President's Park, only south of the White House.
Happy Christmas everyone," the president said. "We simply need to state everything together: Merry, joyful Christmas."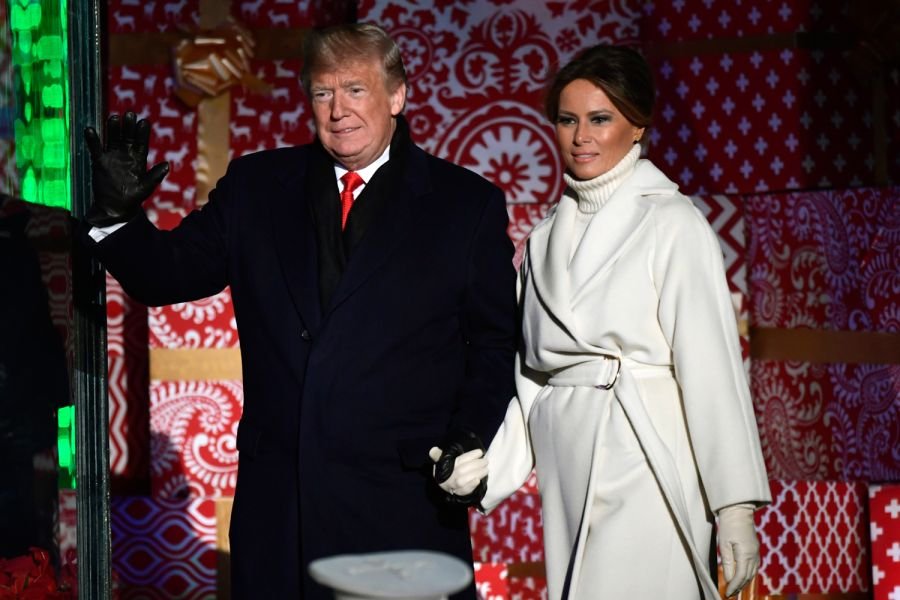 It's the 96th straight year for the presidential convention.
Talking at the end of the occasion, which highlighted melodic exhibitions from LOCASH, Spensha Baker, Gabby Barrett, Abby Anderson and others, Trump stopped to perceive the casualties of calamities the nation over this year.


Our considerations swing to the individuals who are remaking their lives in the wake of destroying fierce blazes, dangerous storms and horrendous disaster," he said. "We are one American family, and we hurt together, and we recuperate together, and we will dependably pull through together.