Read Time:
1 Minute, 17 Second
Kung Fu Yoga is an upcoming multi-lingual action-adventure comedy film to be directed by Stanley Tong. The film is a Chinese-Indian co-production of Taihe Entertainment and Shinework Pictures (China).
The film is scheduled for release in China on January 28, 2017 and in India on February 3, 2017. It is also scheduled to have it 's release in the Philippines this February 1, as distributed by Star Cinema.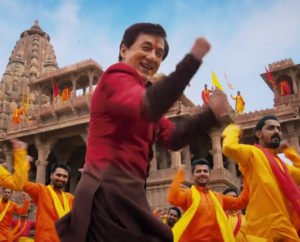 Recently this movie is released in China response of this movie was so good and the actor of this movie Jackie Chan is promoting this movie in India on different palces .This movie is totaly on action in kung fu.Sonu Sood and Jackie Chan recently they have promoting this movie in famous The Kapil Sharma Show.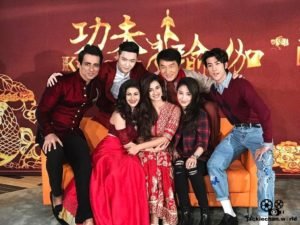 Featuring Original music composed by Nathan Wang and Additional music composed by Komail and Shivaan in this movie.Story line Chinese archeology professor Jack (Jackie Chan) teams up with beautiful Indian professor Ashmita and assistant Kyra to locate lost Magadha treasure.
In a Tibetan ice cave, they find the remains of the royal army that had vanished together with the treasure, only to be ambushed by Randall (Sonu Sood), the descendent of a rebel army leader. When they free themselves, their next stop is Dubai where a diamond from the ice cave is to be auctioned. After a series of double-crosses and revelations about their past, Jack and his team travel to a mountain temple in India, using the diamond as a key to unlock the real treasure.